In recent years, the rapid development of the e-commerce industry has also greatly driven the development of the storage rack industry. A clean and efficient e-commerce warehouse is inseparable from storage racks, among which boltless racks are more favored by the e-commerce industry. Racks have become an indispensable part of modern industrial warehouses, logistics centers and distribution centers.
Light duty boltless racks are a type of shelf racks. The loading capacity of each layer is less than 500Kg, so it is also known as light duty racks. Light duty racks are generally suitable for warehouses with many types of products and lighter products. Clothing, footwear, cosmetics and other e-commerce companies have smaller and lighter goods, and do not have high requirements on storage racks. Light duty racks can fully meet the needs of e-commerce companies, and also save a lot of money for e-commerce companies. In addition, it can also be used together with paper boxes, plastic boxes, etc. according to the characteristics of the goods.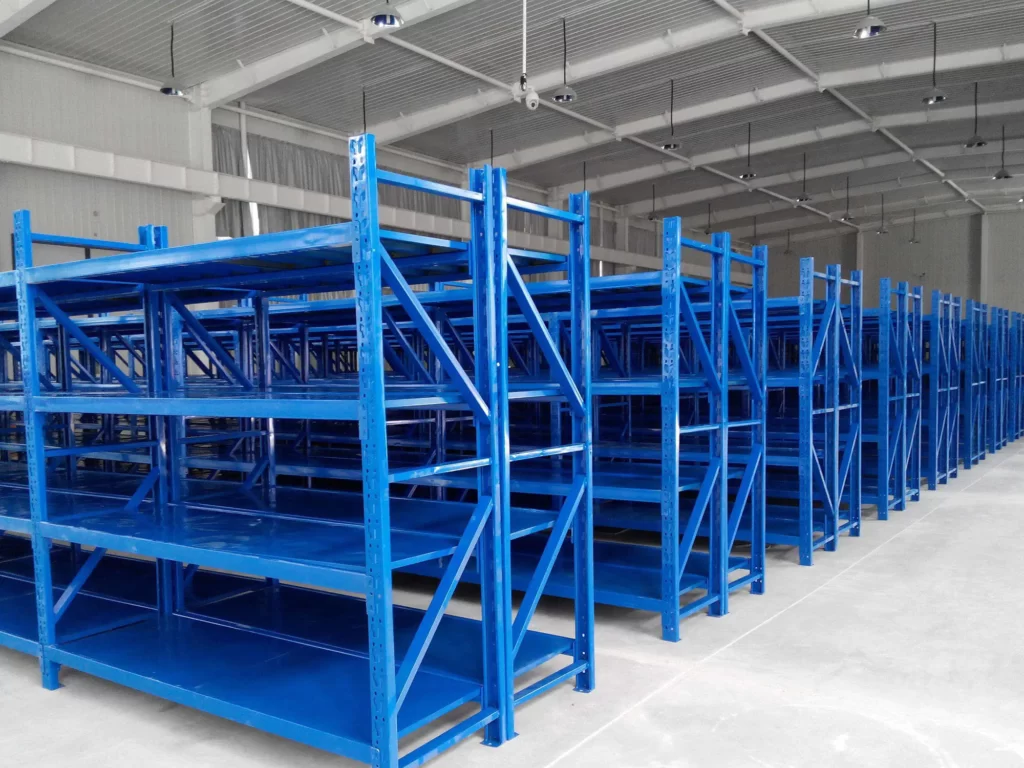 And we will follow the editor today to learn about top 5 manufacturers of boltless racking!
List of Top 5 Boltless Rack Manufacturers Out There:
1. Guangdong Xinmiao Storage Equipment Co., Ltd.
Location: Dongguan
Company Type: Manufacturer, Wholesaler, Exporter
Established:2006
Number of employees: 93
Main products: Boltless rack system, pallet racks, mezzanine racks, AS/RS, cantilever racks, steel structure platforms, drive-in racking systems, mold racks, etc.
Other products: workbenches, mobile cabinets, wire mesh containers, etc.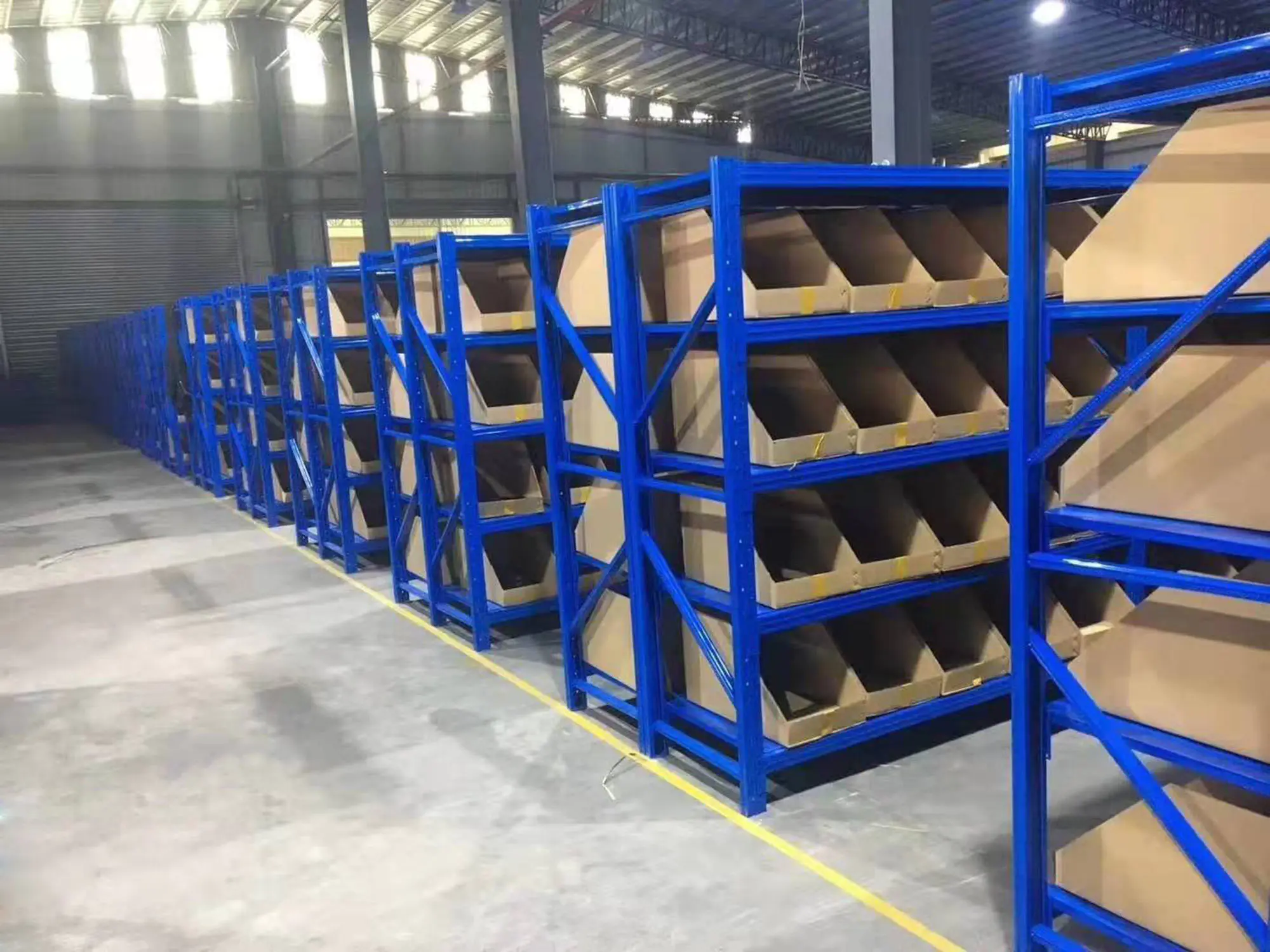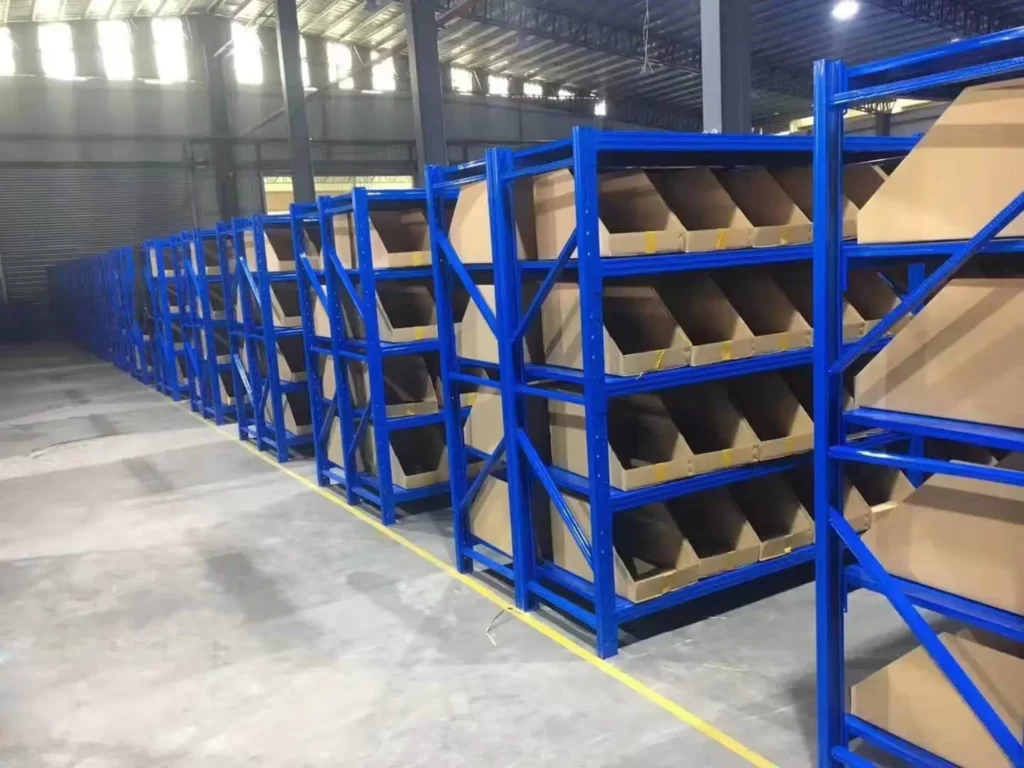 Founded in 2006, Dongguan Mracking Storage Equipment Co., Ltd is a professional racking system manufacturer in China. They specialize in providing various storage systems, including warehouse racking, heavy duty storage racks, mezzanine floors, mold racks, wire mesh containers and more. Each of their products features sensible structure, stylish design, reliable quality, and high stability. They are widely used for storing or handling goods in logistics centers, warehouses, offices, libraries, medicine, etc.
Mracking has passed ISO9001:2015 certification and all of our products comply with the standard. This enables us to serve our customers in any market. To better serve their customers, they have established a complete pre-sale and after-sale customer service system. They can offer samples of racking to you for free. You simply pay to ship. If you have placed an order, they will provide you with spare wearing parts for your storage systems. Moreover, all of their products come with a 3 year warranty, so you can feel secure in having any problem solved that you may encounter while using our products.
Mracking pallet racking, light duty rack systems, warehouse mezzanines, and stacking racks are well received in more than 20 countries, such as USA, French, Indonesia, Japan, Austria, New Zealand, Italy, and South Africa. They are located in Dongguan city, which they are close to Shenzhen port and Guangzhou port. Convenient transportation helps to reduce their production costs, as well as your product shipment cost.
2. Shandong Jinguan Goods Shelves Co., Ltd.
Location: Shandong
Company Type: Manufacturer
Established:2012
Number of employees: 43
Main products: Warehouse racking systems, supermarket shelves, display racks, etc.
Other products: mold racks, mobile cabinets, drive-in racks, etc.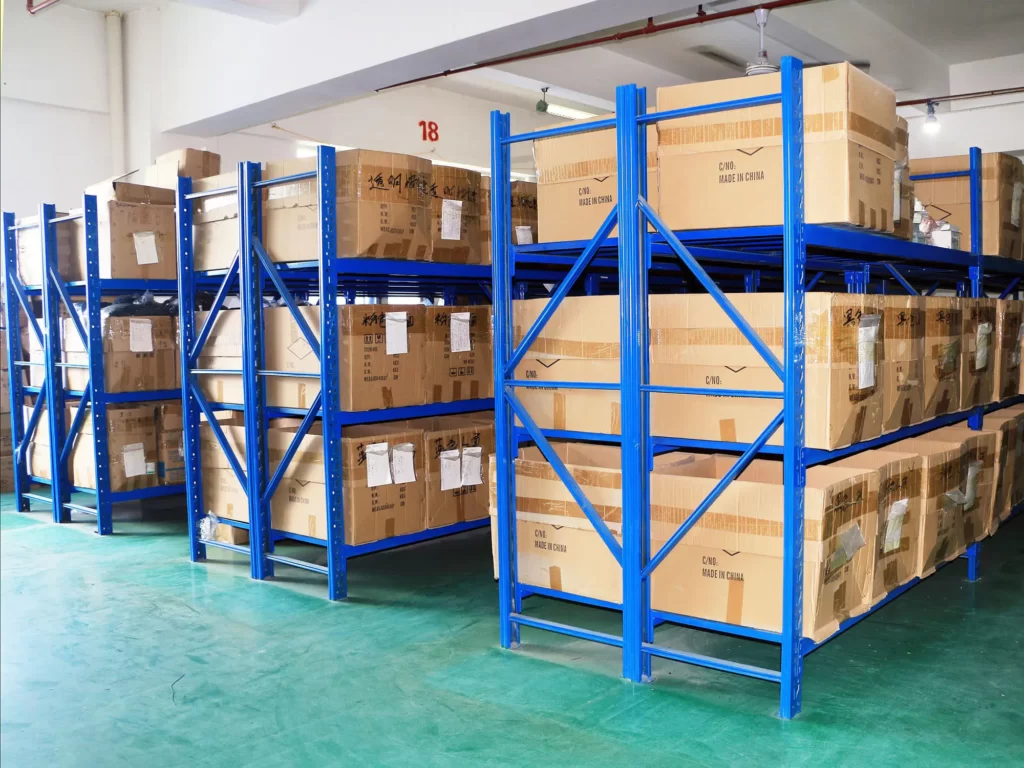 Shandong Jinguan Goods Shelves Co., Ltd. established in 2012, is a modern enterprise specializing in the design, manufacture and sale of commercial equipment. The main products include various supermarket shelves, storage racks, fruit and vegetable racks, checkout counters, special counters and other shopping malls.
Their company introduce a fully automatic spraying line with advanced technology from Taiwan. At the same time, it has a fully automatic electric welding machine, which can automatically weld the shelves and other advanced equipment. In addition, they have obtained ISO9001 certificates and ISO14000 environmental management system certification. Selling well in all cities and provinces around China, their products are also exported to clients in such countries and regions as the USA, Europe, Australia, the Middle East and Southeast Asia, South Africa.
3. Viet Mechanical Co., Ltd
Location: Vietnam
Company Type: Manufacturer, Wholesaler
Established:2008
Number of employees: 70
Main products: Steel racks, mezzanine floor, mold racks, wire mesh cages, etc.
Other products: Medium duty racks, mobile cabinets, etc.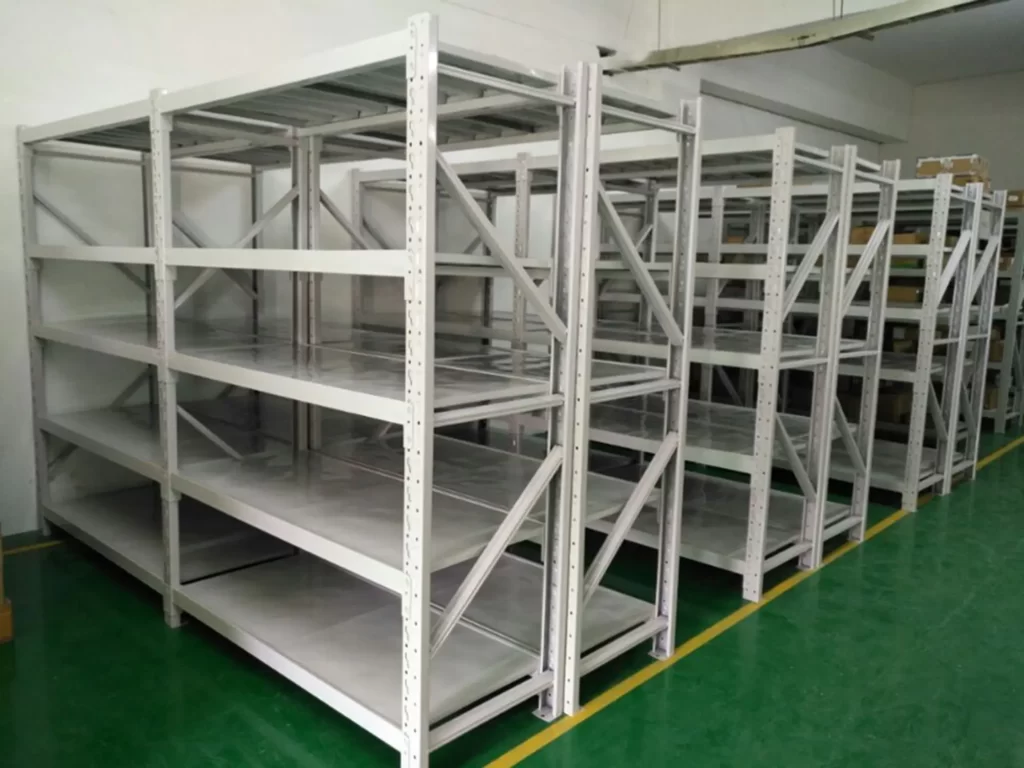 Viet Mechanical Co., Ltd specialized in providing Storage Solutions for Industrial and Civil Warehouses. – In 2017, it has completed the factory covers an area of over 10,000 m2 in Duc Hoa 1 Industrial Zone, Long An province with modern production lines, production technology and automatic process, which meet the highest standards set by customers- With the product development as key strategy and development of strategic human resource management, Viet Mechanical always strives tirelessly to providing customers with international standard products and best quality service.
After 10 years of construction and development, Viet Mechanical is proud of being a reputable and professional business, and a firm in the trust of partners in Vietnam and abroad. Areas of activity:- Manufacturing racks ( Selective, Double reach, Drive-in, Medium, etc, …)- Mezzanine systems (for production and storage)- Display shelves ( library shelves, profile shelves, supermarket shelves, equipment racks, …)- All kinds of pallet ( powder coated or hot dip galvanized appropriate in cold storage environment of >30 degrees, and storage of chemicals have the high corrosion)- Table, chair, trolley, vehicle ladder, etc, …- Industrial mechanical and civil ( door system with steel core and powder coating, office, mobile home, …
4. FUDING INDUSTRIES COMPANY LIMITED.
Location: Thailand
Company Type: Manufacturer, Wholesaler
Established:2008
Number of employees: 70
Main products: Steel racks, mezzanine racks, mold racks, wire mesh cages, etc.
Other products: Medium duty racks, mobile cabinets, etc.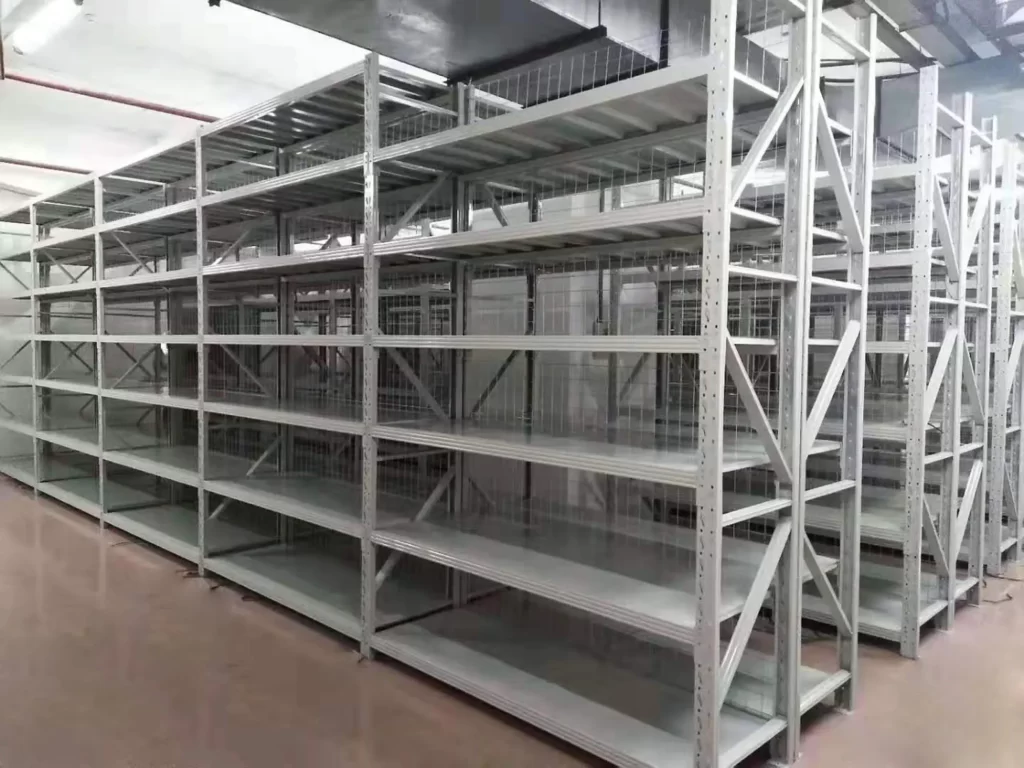 They design and install storage solutions for customers in many industries, including retail, manufacturing, distribution, and engineering services. As a full service provider of storage solutions, they can assist with the design, selection and implementation of storage layouts.
All of the products they sell meet internationally recognized safety standards. They understand the importance of providing high quality products at competitive prices, and they pride themselves on giving our customers the best products available.
5. NANJING BEST STORAGE SYSTEM CO., LTD.
Location: Nanjing
Company Type: Manufacturer, Wholesaler
Established:2013
Number of employees: 66
Main products: Cantilever racking systems, mezzanine racks, mold racks, slotted angle racks, storage cages, etc.
Other products: Medium duty rack systems, drive-in racks, etc.
NANJING BEST STORAGE SYSTEM CO., LTD is located in Jiangning Economic & Technology Development zone Nanjing China. BEST STORAGE is hoping to be your reliable & trustable partner. BEST STORAGE product range covers almost all warehouse storage racking, shelves, logistic equipment, it's your one-stop shop here. all products with high quality brightness steel Q235B as row material, Production step under CE & ISO9001 standard strictly. Quality ensured, it's the life of the company!
MISSION OF BEST STORAGE is to be a service provider of choices for all of our customers across industries in the world market, their Mission is to provide high quality products that combine performance with cost effectiveness. IN PURSUIT OF OUR MISSION to their Environment: supply high quality Eco-Friendly products to their Customers: provide modern and efficient storage systems to their Staff: Motivate them to innovate and be proactive VISION to achieve a leading position in the local market, while growing profitably and rapidly to become a leader in Asia.